select name, value from publiccontent where page='All Pages' or page='All Pages'
select distinct adid, link, image, imgtitle, imgalt, rank, showgoogle from adsdesc where status is null and categoryid=580 union all select distinct adid, link, image, imgtitle, imgalt, rank+200, showgoogle from adsdesc where status is null and parentid=580 union all select distinct adid, link, image, imgtitle, imgalt, rank+300, showgoogle from adsdesc where status is null and rootid=580 union all select adid, link, image, imgtitle, imgalt, rank+100, showgoogle from ad where status is null and rank is not null order by rank limit 10
select guidelink from categories where id=580
2023 Edition
Master Electrician Practice Test
Take this free practice test of typical questions that may be encountered on most Master Electrician's licensing exams.
The subject matter covered in most electrical licensing examinations is: Grounding and bonding, Overcurrent protection, Wiring methods and installation, Boxes and fittings, Services and equipment, Motors, Special occupancies, Load calculations, Lighting, Appliances, Box and raceway fill, Hazardous locations, Trade knowledge and Electrical theory.
For complete practice, try the Master Electrican Practice Exam Kit with 300 questions and fully explained answers.

This free test is based on the 2017 National Electric Code (NEC). With Tests.com, you have the option to purchase a practice test kit based on the 2014, 2017 or 2020 NEC Codes. Check with your local code official to determine which code applies to your location.

select linkname, url, template, examid, viewid, pageid from categorylinks where catid=580 order by posn
Quality starts with who wrote the material.
Our practice exam writer
s
:
Ray Holder
Certified Electrical Trade Instructor & Electrician License Exam Expert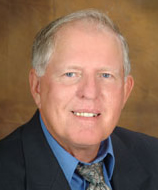 Ray has worked in the electrical industry for over 45 years as an apprentice, journeyman, master, field engineer, estimator, business manager, contractor, inspector, consultant and instructor.

select name, value from publiccontent where page='home' or page='All Pages'