Nevada Electrician Exam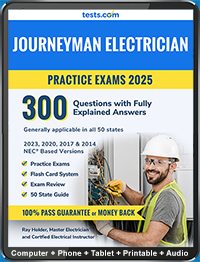 Need of a License
: Electrical contractors need a license to work in Nevada. There is no Nevada state licensing of journeymen. Journeyman licensing may be required in some local jurisdictions.
Who Grants a License:
Electrician Licenses are granted by the
Nevada State Contractors Board
.
Qualifications Needed to Receive a License
:
Electrical Contractor (C-2)
: A candidate must have completed OSHA 10- or 30-hour Construction Training.
A candidate must have 4 years' experience as a journeyman, foreman, supervising employee or contractor within the past 10 years and 4 reference certificates from people with firsthand knowledge of your experience. College or university training may satisfy a portion of this experience.
Exam Requirements:
A candidate must pass a general business and law or CMS examination and the specific trade examination relevant to the license you are applying for.
How to Apply for a License
: After a candidate's application has been filed with the Nevada State Contractor's Board and the board staff has verified your experience, you will be sent an exam eligibility letter. The license application can be found here:
License Application
Further information can be found here:
Other Contractor Forms
Test Content
:
Master Electrician Exam
: The master electrician exam consists of 80 questions with a time limit of 4 hours.
The exam covers the following subject areas:
Licensing
Estimating and Bidding
Lien Law
Financial Management
Tax Laws
Labor Laws
Project Management
Contracts
Business Organization
Risk Management
Environmental and Safety
General Electrical Knowledge
Service, Feeders, and Branch Circuits
Grounding and Bonding
Conductors and Cables
Raceways and Boxes
Special Occupancies and Equipment
Electrical Power
Motors
Low Voltage
Lighting
Illuminated Signs
Fire Detection and Alarm Systems
Safety Information
Transmission Lines
Overcurrent Protection
For more information about the test, see the
"C" Classification Candidate Booklet
.
Fees:
There is an examination fee.
Who Administers the Test:
PSI - They can be contacted at 800-733-9267 or online at
https://candidate.psiexams.com/
.
License Renewal Requirements:
License must be renewed annually on the date of issue.
Applicable Code:
NEC 2011
______________________________________________________
To prepare for your electrician exam, use the following two practice exams by Ray Holder (Master Electrician and Certified Electrical Trade Instructor) which have 300 questions with fully explained answers:
Journeyman and Master Electrician Test Guide.
And take Tests.com's free
Journeyman Electrician Practice Test
and the
Master Electrician Practice Test
.
For electrician exam preparation products and services, such as study guides, practice tests, flashcards and courses, go to Tests.com's
Journeyman Electrician Exam
and
Master Electrician Exam
listings.
Quality starts with who wrote the material.
Our practice exam writer
s
:
Ray Holder
Certified Electrical Trade Instructor & Electrician License Exam Expert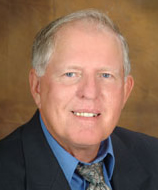 Ray has worked in the electrical industry for over 45 years as an apprentice, journeyman, master, field engineer, estimator, business manager, contractor, inspector, consultant and instructor.