Georgia Electrician Exam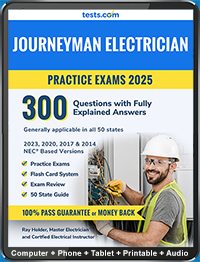 Need of a License:
Electrical contractors must hold a state license to work in Georgia. Licenses are granted in two categories: Restricted Class I electrical contractor (single-phase electrical installations with 200 amperes or less on multifamily structures up to two levels or on single family dwellings of up to three levels) and unrestricted Class II (all types of residential/commercial) electrical installations).
Who Grants a License:
Licenses are granted by the
Georgia State Construction Industry Licensing Board, Division of Electrical Contractors
.
Qualifications needed to receive a License:
Documentation of four years of electrical contracting work experience under a licensed contractor is required. Documentation includes employer's qualifying licensee name and number, dates of employment, size ranges for each category (i.e. 200-300 amps, ½-20 hp, etc.), and average number of hours per week duties performed in each category. Additional documentation includes a certificate of completion from a vocational/technical school program or copy of a diploma in Engineering Technology or related electrical field.
Exam Requirement:
Electrical contractor license candidates must pass a state electrical exam to get a license. Georgina has reciprocal exam agreements with states of Alabama, North Carolina and South Carolina.
How to Apply for the License:
Candidates must submit an application to the Georgia State Construction Industry Licensing Board, Division of Electrical Contractors board. Applications are available
online
or via mail. Applicants must also provide a background check (available from local law enforcement or through a private background check agency) and three references from professional licensees with knowledge of the applicant's work, including at least one licensed electrical contractor the applicant has worked under. References are accepted from: electrical contractors, registered architects, professional engineers or city/county inspectors. Applicants for non-restricted electrical contractor licenses must include at least one non-restricted employer reference where the bulk of experience was obtained. If more than one electrical contractor reference is used, all must be non-restricted license holders. The board will accept licenses/results of approved examinations conducted by Alabama, North Carolina and South Carolina; applicants must submit a certification letter from the respective state board.
Request applications and mail completed applications to:
Georgia Board of Construction Industry, Division of Electrical Contractors
237 Coliseum Drive
Macon, Georgia 31217
(478) 207-2440
Test Content:
The Class I exam has 155 multiple-choice questions and Class II exam has 162 multiple-choice questions. Only 140 questions are scored. The additional questions are being reviewed for future tests. A test-taker is given 8 hours to complete the exam and it has two parts, broken down into two 4 hour test sessions. A scaled score of 70 is required to pass.
The Class I and II exams test the following general subject areas:
Law, Regulations and Administrative Functions
Comply with Laws
Comply with Regulations
Comply with Administrative Requirements
Plan and Organize Work
Technical Functions
Maintain Basic Electrical Circuits
Install and Maintain Electrical Controls and Devices
Install and Maintain DC and AC Rotating Equipment
Install, Size and Maintain Transformers
Install and Maintain Interior Electrical Systems
Special Equipment, Conditions and Locations
See the
Candidate Handbook
for more detailed description of the test plans.
Fees:
There are fees for submitting an application and for exams. There is no fee for the original license; there are fees for license renewals.
Who Administers the Test:
Applied Measurement Professionals (AMP)
.
License Renewal Requirements:
Biannual renewal. To remain eligible for renewal, license holders must complete four hours of electrical contracting continuing education coursework annually (may be provided by a college, vocational-technical school, trade association, a public utility or an electrical equipment manufacturer).
Applicable Regulations:
Board Rule 121-22-01
.
Applicable Code:
2012 NEC.
______________________________________________________
To prepare for your electrician exam, use the following two practice exams by Ray Holder (Master Electrician and Certified Electrical Trade Instructor) which have 300 questions with fully explained answers:
For more information on licensing and exam prep, go to Tests.com's Journeyman and Master Electrician Test Guide.

And take Tests.com's free Journeyman Electrician Practice Test and the Master Electrician Practice Test.

For electrician exam preparation products and services, such as study guides, practice tests, flashcards and courses, go to Tests.com's Journeyman Electrician Exam and Master Electrician Exam listings.
Quality starts with who wrote the material.
Our practice exam writer
s
:
Ray Holder
Certified Electrical Trade Instructor & Electrician License Exam Expert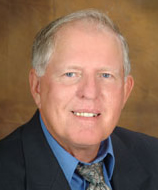 Ray has worked in the electrical industry for over 45 years as an apprentice, journeyman, master, field engineer, estimator, business manager, contractor, inspector, consultant and instructor.