Connecticut Electrician Exam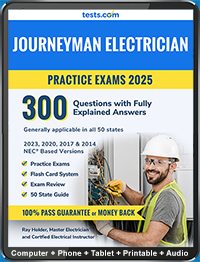 To get licensed in Connecticut, electricians
are required to take an exam that covers such subjects as circuits, conductors, grounding, lighting and safety. Whether you live in New Haven or Hartford or Springfield or another city or county, the resources below will help you get started on the path to receive your electrician's license.
Need of a License
: All electrical work must be performed by licensed electricians or registered apprentices, under a permit obtainable with an electrical contractor license (E2). There are no exceptions. It is the responsibility of the electrical contractor to validate the license number of every employee.
Applicants for both contractor and journeyman licenses must be at least 20 years of age, have an eighth grade education or its equivalent, be of good moral character, and possess "the requisite skill" to perform electrical work.
Who Grants a License
: Electrical contractors and journeyman electricians must be licensed by the
Electrical Board of Occupational Licensing
.
Qualifications and Exam requirements
:
Contractor (Unlimited)
Two years as an unlimited licensed journeyperson or at least six (6) years of equivalent experience and training is required.
Journeyman Electrician
: Four (4) years on the job training plus 576 hours of schooling in related instruction
Other License Types
C-5 LIMITED ELECTRICAL CONTRACTOR - license required to perform only work limited to low voltage, alarm or signal work, audio and sound systems, and telephone interconnect. The voltage of any system is not to exceed forty-eight (48) volts or eight (8) amperes where such work commences at an outlet receptacle or connection previously installed by a person holding the proper electrical license.
How to Apply for the License
:
An
application
must be filed to work as a Contractor (unlimited).
You must also file an
application
to work as a journeyman electrician.
Test Content
:
The exams have the following content:
Contractor (Unlimited)
Licensing
Estimating and Bidding
Lien Law
Financial Management
Tax Laws
Labor Laws
Project Management
Contracts
Business Organization
Risk Management
Environmental and Safety
Service, Feeders, and Branch Circuits
Grounding and Bonding
Conductors and Cables
Raceways and Boxes
Special Occupancies and Equipment
Electrical Power
Motors
Low Voltage
Lighting
Illuminated Signs
Fire Detection and Alarm Systems
Safety Information
Overcurrent Protection
High Voltage
Photovoltaics
See Candidate Booklet:
Candidate Booklet
Passing Grade: 70%
Exam Details: Business & Law: 2 hours, 50 questions
Trade Exams (open book):
C-5 Limited Electrical Contractor: 2 hours, 60 questions
E-1 Unlimited Electrical Contractor: 4 hours, 100 questions
Journeyman Electrician
Data and Telecommunications
Video Systems – CCTV/CATV
Sound and A/V Systems
Security Systems
Fire Systems
Codes and Standards
General Knowledge, Theory, Definitions
Safety
See Candidate Booklet:
Candidate Booklet
Testing NEC® Edition 2005 or 2008 or 2011
Passing Grade: 70%
Exam Details: C-6 Limited Electrical Journeyperson: 2 hours, 50 questions
E-2 Unlimited Electrical Journeyperson: 3 hours, 70 questions
Fees
: There are fees to take the exams.
Who administers the test
: PSI (800) 733-9267
License Renewal Requirements
Contractor (Unlimited): Annual by September 30.
Journeyman Electrician: Annual by September 30
Applicable Regulations
: Electrical installations are subject to inspection by the Department of Consumer Protection.
Applicable Code:
NEC 2011
CONTACT
Department of Consumer Protection
Electrical Board of Occupational Licensing
165 Capitol Avenue
Hartford, CT 06106
(860) 713-6135
(850) 713-7239 fax
www.ct.gov
______________________________________________________
To prepare for your electrician exam, use the following two practice exams by Ray Holder (Master Electrician and Certified Electrical Trade Instructor) which have 300 questions with fully explained answers:
Journeyman and Master Electrician Test Guide.
And take Tests.com's free
Journeyman Electrician Practice Test
and the
Master Electrician Practice Test
.
For electrician exam preparation products and services, such as study guides, practice tests, flashcards and courses, go to Tests.com's
Journeyman Electrician Exam
and
Master Electrician Exam
listings.
Quality starts with who wrote the material.
Our practice exam writer
s
:
Ray Holder
Certified Electrical Trade Instructor & Electrician License Exam Expert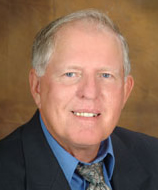 Ray has worked in the electrical industry for over 45 years as an apprentice, journeyman, master, field engineer, estimator, business manager, contractor, inspector, consultant and instructor.